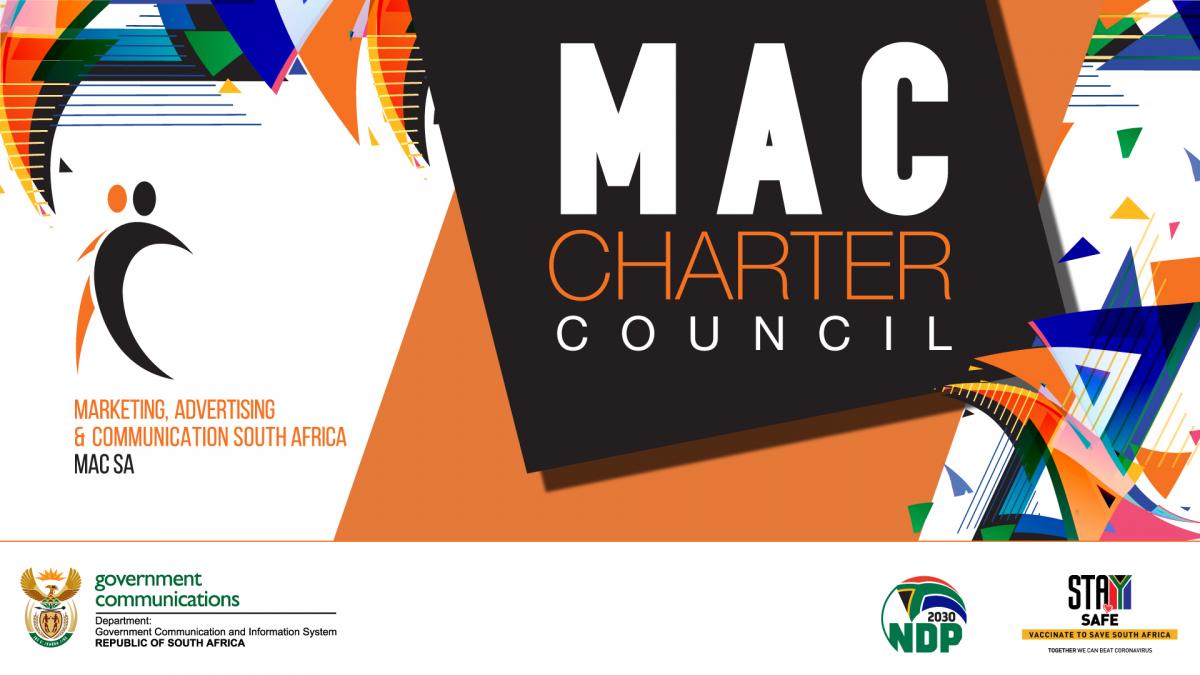 1. What is the Marketing, Advertising, and Communication (MAC) Charter Council?
The MAC Charter Council serves as the regulatory authority that regulates practices in the MAC sector. The council serves as an executive committee that represents Black Business Owners, Women, Persons living with Disability, and the Youth. The council was appointed and launched in March 2022 by the Minister in the Presidency, Mr. Mondli Gungubele, whom the council directly reports to. The Minister of Trade, Industry, and Competition, Mr. Ebrahim Patel, is responsible for all Charter Councils. The Council was tasked with reviewing and aligning the existing 2016 Sector Code. The first draft of the revised Sector Code will be submitted to the Minister by January 2023. This will allow the Council to communicate with all key players on the updated policies.
2. What is the role of the MAC Charter Council?
To promote, drive and monitor transformation in the MAC sector, by facilitating the implementation of the B-BBEE sector code.
To practice effective compliance, governance, and ethics supervision.
To ensure consistent communication and education of compliance and ethics programs, and the promotion of all MAC programs.
To ensure that proper and appropriate procedure is followed when responding to incidents of violations, and taking preventative measures.
3. How can I contact the MAC Charter Council?
For any MAC Charter Council related queries or matters the public can contact our Secretariat on the following contact details; Mr. Sandile Nene | GCIS | sandilen@gcis.gov.za | 012 473 3658.
4. Which industries fall under the MAC Charter Council?
Public Relations
Marketing & Advertising
Communications
Research
Media – Digital & Online
B-BBEE
5. What are the values that govern the MAC Charter Council?
Inclusivity and Diversity - Committed to sustainable skills development, which enables all our people to enjoy access to the knowledge base needed to shape their destinies within the industry.
Soul of the Nation - We shall use our strengths to promote pride in the South African Brand.
Respect and Human Dignity – We shall ensure that the dignity of all human beings, and in particular of the vulnerable groups (poor, disabled, women, children), is respected.
Business and People's Needs - We shall ensure that the requirement and sensitivities of the consumer are placed at the center of all our creativity and planning. We shall better serve the commercial needs to business as well as the long-term aspirations of the South African nation.
Responsible Creativity - We are mindful that this is an industry which impacts on the views and aspirations of the entire population. We shall act sensitively while endeavoring to break the bounds of creative barriers
6. What is the model of the MAC Charter Council?