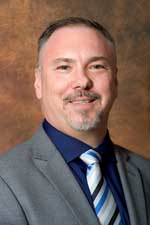 By Michael Currin
South Africa is known to be a resilient nation. Time after time, we have persevered against the odds and have emerged stronger no matter the situation. As a nation, we have never shied away from difficult situations or issues that sought to tear our country apart.
Our resilience is rooted in our people who have shown unbreakable resolve no matter the circumstances. It finds voice in the brave patriots who stood up and confronted the injustices of apartheid, and those who painstakingly constructed our constitutional democracy.
Today our resilience lives on in the determination of every South African to build a better tomorrow, despite the many challenges we face. The inspirational win by the Springboks against the odds at the 2023 Rugby World Cup is a reminder that our unity has always been our greatest strength.
In the 1990's our country was at a crossroads and there were many forces intent on destroying our burgeoning democratic project. That they failed is a testament to the determination of South Africans from all races who worked together to lay a strong foundation for our constitutional democracy.
Of course, the miracle of 1994 was never going to bring about instant change, and we continue to grapple with the baggage of our divided past. Nevertheless, we have persevered, and successive administrations since 1994 have worked steadily to improve the lives of people.
As a nation, we have been at our best since 1994 when we are united and work together for the common good. Right now, we need to understand that to build our future together, we have to walk in the footsteps of those who paved the way for our democracy by refreshing the social compact. The decisions and choices we make should be in the interest of the greater good. Our forebearers understood the need to forge a social compact with their communities.
We should also understand that government alone cannot solve all our problems. Just like them, we have to rise up and do what is needed to build the country we all want. By working together, we can find solutions to the challenges we face, and in many cases, all we need is for citizens to be active. If all of us take the lead, we can ensure that we build vibrant neighbourhoods and communities.
As active citizens, we cannot turn a blind eye when we see wrongdoing or criminality. It is only we who can help to turn the tide and we can do so through our actions. As an active citizen, you can play a part in your development by joining community initiatives or organisations aimed at addressing challenges faced by our immediate communities and society as a whole.
For instance, government is ramping up a food security and greening campaign to promote environmental actions and sustainable living practices. The campaign, which involves a spectrum of social partners, seeks to change people's attitudes, behaviours and to make them champions for the responsible management of waste, and for keeping their neighbourhoods clean, green and safe.
The second leg of the campaign focusses on food security through encouraging the creation of household and communal gardens and parks to address food insecurity and unemployment. The two legs of the campaign are interrelated and are a blueprint for what we all can do as individuals, organisations, communities and as a nation to bring about the realisation of a cleaner, greener and more food-secure country.
The change we so dearly want resides within our collective hands. We can all drive the change by working to better our communities and public spaces, and one of the things we can all do is help to keep our communities clean.
Many of our communities have become waste dumps, and the practice of illegal dumping often happens right on our doorsteps. We encourage South Africans to organise a clean-up drive in their street or in the wider community and to practice recycling. Our collective actions count, and active citizens are urged to take the lead in encouraging their neighbours or community members to keep our environment clean.
With just a little bit of extra effort, we can ensure recycling becomes a way of life. Most things we use or consume can be recycled. Sorting your waste will ensure that materials such as plastic, glass and paper can be easily recycled and reused.
This might seem like the smallest of things, but change will only happen when everyone plays their part. There are so many things we can do and although seemingly simple, they will bring about lasting change.
As active citizens, we should also play our part in assisting government to overcome our energy crisis by saving electricity and ensuring the responsible use of this limited resource. We should adopt an energy-saving lifestyle to reduce our electricity usage, particularly during critical periods of constrained energy supply.
Without strong citizens, we would not have achieved the democracy we continue to enjoy today. It is now time to continue to work together to ensure that the dream, which burnt brightly in 1994, continues to take shape. That work starts with registering to vote at our nearest voting stations on the 18th and 19th of November 2023 for next year's general elections. Those with access to internet can register online and online voter registration has been open since February 2023. Through your vote, you make your voice heard and play a key role in moving the country forward.
The future is truly in our hands now and through our resilience we have the power to shape a better tomorrow for the coming generations.
Michael Currin is Deputy Director-General at Government Communication and Information System (GCIS)
*This blog was first published by SABC*