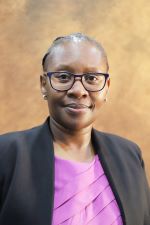 By Nomonde Mnukwa
Local government has long been recognised as the sphere of government that is closest to the people and crucial in improving their lives. It is responsible for the provision of basic services such as water, electricity and sanitation.
This year marks 23 years since local government was established under a democratic government to ensure that basic services are provided in an impartial, fair and equitable way. This milestone would not have been possible without the commitment of public servants, throughout the country, who serve selflessly with dignity and respect.
To mark this milestone, September is recognised annually as the Public Service Month (PSM) to recognise men and women who serve the nation with pride and distinction. These include doctors, nurses, police officers, teachers and many others who play an invaluable role in delivering services and building the country as envisioned in 1994.
This year's commemoration comes less than a year before we observe 30 years of freedom and democracy. The commemoration will provide us with an opportunity to reflect on the contribution of public servants in building the South Africa we want.
It is also an opportune moment for public servants to interrogate what has worked and what needs improvement as we build on the achievements of the last 30 years.
As government, we know that the majority of public servants are committed to the cause of improving the lives of people and go beyond the call of duty. These public servants understand that to be a public servant is an honour and privilege and an opportunity to change our society for the better.
We have seen these dedicated public servants during our fight against the COVID-19.  Most of them ventured onto the streets every day while other citizens were at home under lockdown because their job and calling in life is to protect and serve. They were first in the line to keep us safe and provided much needed services.
Public servants have showed us during COVID-19 that they have what it takes to provide better services and improve the lives of people. Our challenge now is to extend that commitment, professionalism and selflessness to our daily interactions when serving citizens and contribute to making South Africa great.
It is not simply enough for public servants to wake up and say they are going to work to earn a salary. We should find joy in serving people, it should be about improving the quality of life of the citizens, fixing traffic lights and roads or doing anything else that makes a difference in people's lives and help us grow our country.
This year's PSM is held under the theme: "Building a Professional Public Service for Inclusive Quality Service Delivery" which is the foremost priority of the administration. However, building a capable state that will improve the lives of the people of this country starts with having a professional and competent public service in line with the National Development Plan and Batho Pele principles.
The National Development Plan serves as a blueprint for the work that needs to be done to achieve a prosperous society for our country, while Batho Pele guides how public servants must conduct themselves especially when they serve the public.
The vision of building a capable and developmental state has been advanced by various administrations since 1994 and in 2020, Cabinet approved the National Framework Towards the Professionalisation of the Public Service aimed at ensuring that only qualified and competent individuals are appointed into positions of authority.
The empowerment of public servants is also being done through the National School of Government, which is working with the Public Service Sector Education and Training Authority and the Department of Public Service and Administration to provide appropriate training and learning pathways to public servants.
During Public Service Month we strive to showcase the many services offered by government and therefore the Thusong Service Week recently took place to raise awareness of the important services that are offered in Thusong Centres across the country. At the centres, people can access government services including  application for identity documents,  birth, death and marriage certificates.
They can also get office services such as phone, fax, scan, copy, print and postal services, including advice for small business development and accessing applications for services that are offered by the South African Social Security Agency. Communities can obtain copies of the government newspaper, Vuk'uzenzele and they also are exposed to the other programmes that allow for interaction between government and South Africans.
As we conclude the Public Service Month, we call on public servants to continue to ensure that their professional ethics are beyond reproach. This is the only way we can build a country that works for everyone as envisioned by our founding fathers.
Nomonde Mnukwa is Acting Director General of GCIS