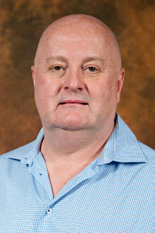 By Gill Price
To move our democracy and nation forward, we must eliminate discrimination on all grounds, including discrimination against people with mental illnesses which should be treated in the same manner as any other medical disorder. 
It is disheartening that people with mental illnesses face discrimination such as bullying, harassment, exclusion from services or social activities, all due to a medical condition that they have to contend with.
These violations highlights the need for intervention, which includes the destigmatising of mental health matters. It is essential that we handle these matters with great care and be sensitive towards those facing mental illnesses.
Inappropriate comments or negative stereotypes towards those with mental illnesses is discrimination, which can lead to harmful thoughts or actions, and can also deter people from seeking solutions for their mental wellbeing. 
Recently people across the globe have been reminded to uphold the rights of people with mental illnesses with the observation of International Mental Health Awareness Day. 
Government on its part held a commemorative event to advance protecting the mental wellbeing of everyone as a universal human right. It also underscored the importance of access to quality mental health services, promoting mental health programmes and dispelling misinformation about mental health. 
Our nation's challenge in dealing with mental illness is that only 30 percent of people who battle with mental health issues receive treatment, leaving 70 percent without treatment. 
This requires an intensification of efforts across society to improve access to mental health services. At present, we are reinforcing mental health awareness campaigns and encouraging people to seek professional support for their mental wellbeing as we strive to create healthier communities.
We must also prioritise school mental health programmes since findings reveal that children as young as six years old are committing suicide and about 50 percent of mental disorders begin before the age of 14. 
In improving the mental health of children, we urge parents to create healthy environments for children's mental development which allow them to speak freely about issues affecting them, without shame or fear.
Government's efforts to create supportive environments for young adults are proving fruitful through Higher Health, a wellness agency facilitated by the Department of Higher Education and Training. 
Higher Health has provided mental health support to 321 004 students from January 2012 to June 2023, which includes professional counselling and a 24-hour crisis helpline, 0800 006 333, committed to addressing mental health needs of those in higher education.
As these students enter the workforce, it is imperative that their work environment supports their mental wellbeing. All organisations are encouraged to support their members by facilitating mental wellness programmes and prioritising vulnerable groups in particular. 
We should all take care of our mental wellbeing as it affects every facet of our lives. To do so, we can incorporate stress relieving activities in our lives, such as exercise, music, nature walks, meditation and journaling. If we feel the need to seek counselling so that we are able to talk to someone outside our immediate family and circle of friends, let us not shy away from it. 
Help is often just a phone call away. For example anyone can access mental health services through the South African Depression and Anxiety Group which has a number of 24 hour toll free emergency numbers, including the Suicide Crisis Helpline, 0800 567 567.
By taking the initiative to improve our own mental wellbeing, we can create a healthier nation. As part of our efforts to build a better nation and deepen our democracy, let us ensure that there is no room for discrimination, including discrimination against people with mental problems.
Translations
Gill Price is Director: Communication Resource Centre at Government Communication and Information System (GCIS)