Introduction ||

Child Labour in South Africa || 

Government interventions || Child Labour in the Agricultural Sector || 

Dangers of Child Labour || Changing the trajectory || What can government do
Child Labour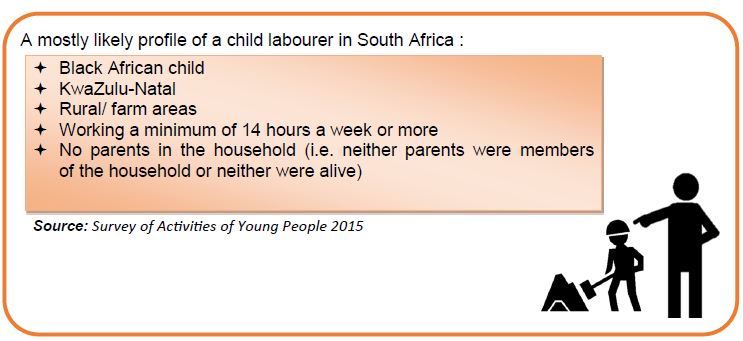 Introduction
The term "child labour" is defined by the International Labour Organisation as work that deprives children of their childhood, their potential and their dignity, and that is harmful to physical and mental development. It is estimated that about 152 million children aged between 5 and 17 are subjected to child labour around the world and South Africa is not immune to this problem.
Since 1994 government has worked hard to prevent instances of child labour, however, they still occur. Between 2010 and 2015, there was a decline of 202 000 in the number of South African children involved in child labour. However, as recent cases in the media of incidents of child labour have highlighted that more still needs to be done.
Child Labour in South Africa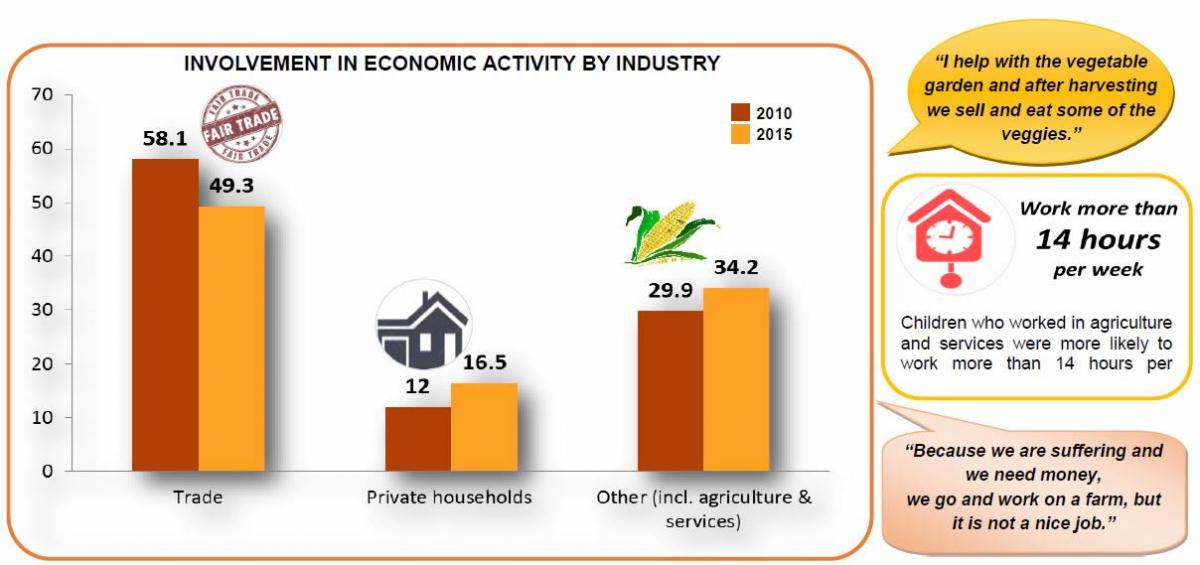 Source: Survey of Activities of Young People 2015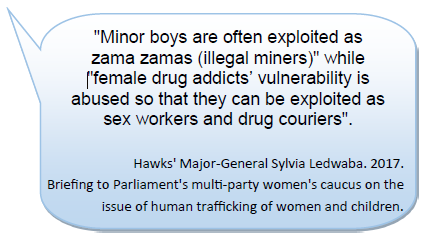 While the situation is slowly improving, there are still many children that are obliged to work to survive. Child labour is a symptom of widespread poverty and inequality in society, although this is not the only factor.
In 2015, 28.3 per cent of children were living in households that had neither parents as compared to 25.2 per cent in 2010. This is one of the factors that aggravate the situation of child labour in the country.
It further leads to many children dropping out of school resulting in them being trapped in hard labour occupations, which are at times hazardous to their health (Survey of Activities of Young People 2015).
Abuses are most likely to occur in rural areas as a result of children's vulnerability due to poverty.
Government interventions
Since 1994 government has put in place various instruments to guard against child labour.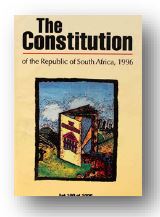 The Constitution (s 28) provides that children under 18 have a right to be protected from work that is –
exploitative, hazardous or otherwise inappropriate for their age,
detrimental to their schooling, or
detrimental to their social, physical, mental, spiritual or moral development.
The term 'work' is not limited to work for gain but includes chores or household activities in the child's household, where such work is exploitative, hazardous, inappropriate for their age or detrimental to their development' .
This includes legislation and inspections undertaken by the Department of Labour.
The Basic Conditions of Employment Act of 1997
The primary legislation governing and prohibiting child labour is the BCEA, No 75 of 1997.
Section 43 prohibits the employment of children until the last school day of the year in which they turn 15 years old except where a permit is issued to employ children in the performing arts (in South Africa it is expected that children are 15 years old in Grade 9, given that the first year of schooling is at the age of 7 years).
Section 43 prohibits the employment of children aged 15—18 years old to do work inappropriate for their age or work that places them at risk.
The Children's Act of 2005
According to the Act, no person may employ or provide work to any child under the age of 15 years. The Children's Act prohibits the abuse of children and excessive use of children in  a family's subsistence agricultural activities or household chores.
South Africa has also ratified several international agreements that aim to protect children's rights and eliminate the worst forms of child labour:
 The UN Convention on the Rights of the Child (CRC), 1989
The African Charter on the Rights and Welfare of the Child, 1990
ILO Declaration on Fundamental Principles and Rights at Work, June 1998
The ILO Worst Forms of Child Labour Convention, 1999
Child Labour in the Agricultural Sector
In South Africa child labour is most likely to occur in rural areas. The main reason for this is high levels of poverty in many rural areas.
The children working in the commercial and subsistence agriculture in South Africa (HSRC, 2007) report highlights the difficult socio-economic circumstances of children in rural areas that often leads to child labour.
The study found that:
Children working in agriculture were found to suffer from more hunger. They are also faced with higher parental unemployment and often have a lower education status than children who are not working.
It found that poverty was extensive and deeply entrenched in all sites, but was most severe in deep rural sites of KwaZulu-Natal.
Parental alcohol abuse in the Western Cape negatively affects the living circumstances of children and is a cause of child labour in agriculture.
Dangers of Child Labour
Child labour is not only against the law and morally disgraceful, it also places children in dangerous situations. This rampant exploitation often leads to children working in extreme temperatures, having to carry heavy loads, using dangerous tools or working with chemicals. They are also frequently exposed to dust or other adverse or outright dangerous conditions affecting their health in the long term.
Hazardous work by children is defined as any activity or occupation that, by its nature or type, has or leads to adverse effects on the child's safety, health and moral development. It is a subcategory of child labour.
In 2015, 34,2 per cent of working children were exposed to at least one hazardous working condition. Boys (35,5 per cent) were more likely to be exposed to hazardous conditions compared to girls (32, 9 per cent).
Factors that contribute to injuries and deaths of child workers, include the lack of appropriate supervision and training, the immaturity and inexperience of child workers to identify and handle hazardous conditions, and learning of unsafe behaviours from co-workers.
Changing the trajectory
Tackling the scourge of child labour is a multi-faceted challenge that requires help from all sectors.
The minimum wage for farm workers is R15.39 per hour, and we need better enforcement to ensure all employers comply.
We must encourage employers in the agricultural sector to adhere to all laws and prescripts. Those who break the law should be punished.
The continued expansion of our social assistance programme is providing help to over 17 million poor South Africans through social grants.
We must also provide our youth with hope for a better future. Since 2014, the Expanded Public Works Programme has created more than two million work opportunities, more than a million have been taken up by the youth.
What can Government do
Continually raise awareness about the scourge of child labour and the detrimental effects it has on the wellbeing of children.
Encourage the public, and especially role players in industry to follow ethical hiring and employment practices.
Encourage employers in the agricultural sector to adhere to all laws and prescripts. Those who break the law should be punished.
Messages that discourage child labour should be crafted and intensified.
New research is required to gain a current understanding of child labour in South Africa, particularly in the agricultural sector.
Forward this to a colleague.
We welcome your feedback and suggestions, which can be forwarded to insight@gcis.gov.za