---
21 September 2012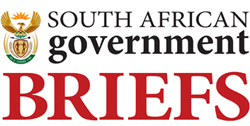 2012 Heritage Month/Day
The 2012 Heritage Month celebrations will be held by various sectors across the country to remind and reconnect the nation with its rich and diverse collective liberation heritage.
Various activities are planned to create awareness of our liberation heritage through oral history narrations, exhibitions, poetry, dance, songs and site visits in order to preserve our collective memory and promote national identity.
Names of iconic figures and collective memories of our past history and our present form part of the South African liberation heritage. Various heritage sites and infrastructure in South Africa are named after the liberation struggle icons.
Heritage Month will also celebrate our proximity to great leaders of our country who are internationally recognised and held in high esteem and stature.
The main National Heritage Day celebrations will be held on 24 September 2012 in Upington, in the Northern Cape.

South Africa celebrates Heritage Month, September 2012 under the theme: Celebrating the heroes and heroines of the liberation struggle in South Africa.
The theme brands South Africa as one of the greatest theatres of struggle, spaces of pain and victory over oppressive systems of governance and most importantly, as a world recognised model of reconciliation and nation-building.
The liberation heritage of South Africa is characterised by peoples' identification with particular spaces and places shaped by historical events and collective memory.
The Department of Arts and Culture (DAC) embarked on a programme to transform our heritage to ensure it truly belongs to all who live in our country. The purpose is to use our liberation heritage as a vehicle to foster social cohesion, nation-building, economic development, inclusive citizenship and to bring an end to xenophobia and homophobia.
In January 2012 the nation commemorated the centenary of the oldest liberation movement on this continent, the African National Congress in Mangaung. With the focus on a hundred years of liberation history and with the work in progress to develop an African liberation heritage route it is indeed the Year of Heritage. It is time to reaffirm our liberation heritage as part of our country's collective memory and cultural heritage.
DAC continues to unveil monuments and memorials that pay homage to those who made the supreme sacrifice during the wars of resistance and in the struggle for our liberation.
Key Messages
Supporting Statements

We reaffirm our liberation heritage as part of the cultural heritage of South Africa.

Liberation heritage is about preserving the history of the monumental struggle against imperialism, colonialism and other oppressive and repressive systems in our society.
Government calls on all sectors of society to use our liberation heritage as a vehicle to foster social cohesion, nation building, economic development and inclusive citizenship.
Our liberation heritage was forged in the theatre of struggle that shaped the new South Africa, and can be actively used to contribute to the revival of social and political consciousness across the country.
We call South Africans to act to promote a national identity that is self-conscious of its liberation heritage, which will in turn serve to promote unity in diversity among all sectors of South African society.

Together we can promote South Africa as a country of choice for business and tourist interests.

Our heritage is the springboard that will help brand South Africa as one of the greatest theatres of struggle, as well as to illustrate our victory over apartheid and our world- recognised model of reconciliation and nation-building.  
Our rich liberation heritage must be used to draw visitors to South Africa and will also serve to ensure that we protect our common heritage and advance a national heritage, which is accommodative of cultural diversity.
Government calls on all sectors of society to support the National Heritage Council project of establishing a national liberation heritage route that will link all liberation heritage sites in South Africa, the SADC region and continent.

The liberation heritage belongs to all South Africans, especially the youth – our future.

Government has ensured interactive, interesting and modern platforms for the 2012 Heritage Month, which is geared towards the construction of awareness through oral history narrations, exhibitions, poetry, dance, songs and site visits to reinforce our collective memory and promote national identity.
Educational programmes, dialogues and public engagements will also be pursued to create awareness on the importance of our shared liberation heritage.

Military veterans demonstrate the miracle of our peaceful transition to democracy.

The lessons and lived experiences of military veterans are an invaluable resource to all South Africans, especially the youth.
We must ensure that military veterans are recognised and honoured for their sacrifices on behalf of the nation, and that those who have passed on are memorialised in death for their sacrifices on behalf of the nation.
Military veterans provide a sense of identity and continuity that is mostly transmitted orally across generations, and which contributes towards fostering social cohesion.
2012 Annual National Assessment (ANA)
The ANA represents one of the most significant proactive interventions by government to measure and strengthen the foundational skills of literacy and numeracy among the country's learners.
The ANA forms one of the key strategies that the Department of Basic Education (DBE) has put into place to measure progress on learner achievement annually towards the 2014 target of 60% achievement rate articulated in the Action Plan to 2014: Towards the Realisation of Schooling 2025.
The Minister of Basic Education, the provincial members of the Executive Council for Education (MECs for Education) and an additional 17 ministers whose departments have a direct or indirect role to play in the improvement of basic education signed an agreement to collaborate with various partners and organisations to ensure that the challenges facing the country's basic education system are adequately addressed.
The ANA shows that learner academic performance in literacy and numeracy in 2011 requires urgent attention and that improving basic education outcomes is a prerequisite for achieving the country's long-range developmental goals.
The 2012 ANA was implemented from 18 to 21 September.
Teachers will mark these assessments according to instructions provided by the DBE, and parents will receive results before the end of October 2012.
The school governing body (SGB) will receive, at the beginning of each year, a report from the district office, which will enable schools to compare its ANA results to those of other schools in the district.
The results of the ANA 2011 provide the first national baseline against which to benchmark annual targets and achievements towards realising the desired 60% threshold of learners mastering the minimum literacy and numeracy competencies by the end of grades three, six and nine.
Targets based on performance in ANA have been set at national and provincial levels. Targets based on performance within international testing programmes have also been determined.
The ANA contributes towards the realisation of President Jacob Zuma's non-negotiable vision for education: "Teachers must be in class, on time, teaching with the correct textbooks and no abuse of learners; and that learners must be in class on time, learning, being respectful to their teachers and each other, and doing their homework."
Key Messages
Supporting Statements

The quality of basic education impacts on the attainment of long-term development goals.

The undertaking to implement the ANA is in line with the right to basic education as entrenched in Section 29(1) (a) of the Constitution.
Indicators reveal that the performance of South Africa's education system is low, relative to other Southern African countries.
Education is known to be the greatest liberator and leveller of poverty, where people who have managed to gain better quality of education, have more economic and social opportunities available to improve their personal lives, as well as the lives of their families and communities.

The improvement of access to basic education remains a top government priority.

As a nation we allocate up to 20 per cent of our national budget and more than 5 per cent of gross domestic product (GDP) to education, placing South Africa in line with highly developed countries such as the United States, Netherlands and Austria.
The positive impact of the Government's interventions in Early Childhood Development is reflected in the achievement levels of the Foundation Phase.
Recent policy reviews and policy statements acknowledge the considerable successes South Africa has experienced in improving access to basic education. Currently, over eight million learners in over 80% of public schools benefit from the No-Fee School Policy.
By 2009, 98,5% of children aged seven to 15 years and 98,8% of children aged seven to 14 years were enrolled in a school. South Africa's performance in terms of access to schooling is close to the best among middle-income countries.
However, there is a gap that must be closed with respect to compulsory schooling and the need to see more learners completing Grade 12. The results of the 2011 ANA study confirm that the majority of learners operate at low levels with average scores of 28% for literacy and 30% for numeracy at Grade 6.

ANA facilitates a system to address issues before they become challenges.

The 2012 wave of the ANA will assess the degree to which national learner workbooks, the Curriculum and Assessment Policy Statement (CAPS) and initiatives targeting areas of weakness have had an impact on learning.
The ANA serves as a guide for teachers to identify challenges in curriculum coverage, and to inform their lessons in the classroom.
Government places great emphasis on these assessments as they help diagnose problems in the education system and enable targeted interventions in a national priority that is critical to realising the nation's potential.
The ANA results help direct schools in their academic improvement plan and enables school governing bodies to compare its results other schools in the district.
Information from ANA is used to direct teachers towards development programmes and helps them identify challenges in the curriculum.

The purpose of the ANA is to make an impactful contribution towards better learning in schools.

The Minister has set a target of improving numeracy and literacy attainment levels of grades three and six from the current levels of between 27% and 38% to at least 60% by 2014.
Literacy and numeracy have been identified as critical competencies that underpin educational success across the board. It has been shown that an improvement in literacy and numeracy scores will translate into an improvement in other subjects.
The results of the Annual National Assessment 2011 Report provides the first national baseline against which to benchmark annual targets and achievements towards realising the desired 60% threshold of learners mastering the minimum literacy and numeracy competencies by the end of grades three, six and nine respectively.
Targets based on performance in Annual National Assessment have been set at the national and provincial levels. Targets based on performance within international testing programmes have also been determined.
Transport Month
Transport Month in October 2012 will be hosted under the theme: Working together to provide a safe and reliable transport system. This annual campaign serves as a platform through which the Department of Transport (DoT) engages directly with its stakeholders.
Transport Month was first launched in October 2005. It seeks to raise awareness of the important role of transport in the economy, and to invite participation from civil society and business, towards providing a safer, more affordable, accessible and reliable transport system for the country.
An effective transport system is vital for the economic and social fabric of South Africa and it is a contributing factor for positioning the country as an attractive destination for investment, with goods and labour moving more timeously.
Being a gateway to other African markets, South Africa is an important emerging economy that must work more on supplying energy, transport, communications, ports, rail links, pipelines, road and rail infrastructure and investment on the continent.
South Africa's R300-billion public infrastructure programme, including those projects that will provide transport infrastructure were given strong emphasis by President Jacob Zuma in his 2012 State of the Nation Address. Since 1994 the democratically elected government sought to address all backlogs in service delivery and development to ensure that South Africans begin to live the rights enshrined in our Constitution. For South Africans an efficient transport system will improve the quality of lives with services, places of work, study and entertainment becoming more accessible.
The DoT continues to drive this crucial role as one of the key enablers of the country's social and economic development by channelling resources and efforts towards achieving the following outcomes:
An efficient and integrated transport infrastructure network for social and economic development.
A transport sector that is safe and secure.
Improved rural access, infrastructure and mobility.
Improved public transport systems.
Increased contribution to job creation.
Increased contribution of transport to environmental sustainability.
Government understands that jobs are the most sustainable path to securing a qualitatively higher socio-economic level. Access to more job opportunities will increase our standard of living and secure a better life for all South Africans, including future generations. Urban mobility and rural access are some of the key areas of focus over the medium-term through the rolling-out of the S'hamba Sonke Programme, a labour-intensive road-maintenance programme that seeks to empower communities both in urban and rural settings.
Over the last few years South Africa has made great strides and undertaken a number of strategic investments in its transport infrastructure as it moves towards an integrated rapid transport network both for freight and passenger users.
However, this year Transport Month takes place against a backdrop of increased road fatalities as a result of motorists not adhering to the rules of the road.
South Africa's road death toll remains at an unacceptably high level of 40 road related deaths per day. Statistics reveal that out of the 14 000 who die on our roads every year, at least 40% are pedestrians.
DoT continues to advocate and has worked in partnership with law enforcement agencies to pursue responsible driving behaviour such as maintaining the speed limit; not engaging in drinking and driving; and being aware and sensitive to other road users and pedestrians.
The department has also introduced Community Road Safety councils, which involve members of the community in road safety programmes; ensuring that they take ownership of the roads and streets in their communities.
Key Messages
Supporting Statements

 

A safe and reliable transport system is our priority.

The DoT is working with all stakeholders to provide safe, reliable and efficient transport across all modes in our country.
Government's commitment to an integrated rapid transport network both for freight and passenger users will result in a safe and reliable system.
The revitalisation of our rail industry through the acquisition of new rolling stock by the Passenger Rail Agency of South Africa (Prasa) and Transnet holds enormous benefit for our public transport system.
As a country we have undertaken to reduce the number of road deaths by half by 2020 in support of the United Nation's Decade of Action 2011 – 2020.
Maritime safety remains one of the key strategic areas of focus. The department has identified the need to upgrade the existing infrastructure along our coast to ensure the safety of life at sea.

Road fatalities are a major concern for all of us.

Government is steadfast on reducing our road fatalities, which remain unacceptably high at 40 road related deaths per day.
Community Road Safety councils have been established to identify high accidents areas and implement interventions such as traffic-calming measures like speed humps, traffic circles, visible road signage or traffic lights.
Through the Learners and Drivers' License Programme for Grade 12 and tertiary level learners we are introducing a culture of responsible driving at an early age.
A more stringent application of regulations that control road transport operations and greater law enforcement on issues such as vehicle roadworthiness and driver fitness behind the wheel will be undertaken.

A world-class public transport system is in view.

South Africa is moving towards a high-quality integrated mass rapid transport network, which includes rail, taxi and bus services.
Establishing an Integrated Rapid Public Transport Network (IRPTN), through priority rail corridors and Bus Rapid Transit (BRT) systems, creates a seamless transport network offering a standardised, high quality of service for all commuters.
Government's initiatives such as the Gautrain, the Gauteng Freeway Improvement Project (GFIP) and the BRT system are examples of its integrated transport system.
By 2020 more than 85% of any city's population will be living within a kilometre or closer to an IRPTN feeder or corridor, which will be transforming the way South Africans interact and do business with one another.

Investment in transport infrastructure is defining our development.

South Africa's transport infrastructure investment is changing the country's urban landscapes, improving economic efficiency and our attractiveness as an investment destination.
These transport infrastructure investments are in line with the country's long-term developmental goals to provide infrastructure in a manner that is efficient and affordable to individuals and corporate users.
Our comprehensive rail upgrade through the acquisition of 7 224 Metrorail coaches place rail at the centre of our freight and commuter movement in an effort to meet passenger demand over the next 20 years.
Investments in new infrastructure, which includes signalling and rolling stock will position rail as a reliable and efficient mass mover both in the commuter and long-distance space.
We continue to invest in national and provincial roads in order to address the backlog in road construction and maintenance programmes.
Through the S'hamba Sonke Roads Programme, government has made a clear commitment for a targeted capital investment programme on the roads infrastructure, particularly in the rural areas.
The improvement of travel conditions resulting from transport infrastructure investment has wider impact on the transport network, investor confidence and ultimately economic development.

The transport sector is a critical part of the broader public infrastructure programme of government and a key participant in the Strategic Infrastructure Programme (SIP).

The DoT, through the Presidential Infrastructure Coordination Commission (PICC) and the Infrastructure Development Cluster (IDC) has a mandate to ensure that road, rail, aviation and maritime infrastructure receive the relevant investments and are sustainable for the country's future growth.
Without freight logistics, the country would grind to a halt. The Durban-Gauteng-Free State Logistics Industrial Corridor has increasingly become important in regional freight development.
The 2010-2050 vision for the Durban-Gauteng transport corridor provides an integrated transport solution to the growing expansion requirements of the corridor, which will form the foundation for the establishment of a Southern African Regional Freight Corridor.
Highlights
Economic sector
Denel signs new Airbus agreement
State-owned defence equipment manufacturer Denel and Airbus Military have signed a new agreement with revised terms for manufacturing components for the A400M military transport aircraft.
The Minister of Public Enterprises, Mr Malusi Gigaba said the new agreement demonstrated the confidence of major global aerospace companies in the abilities of the South African manufacturing sector.
Mondi expands European footprint
South African paper maker Mondi has expanded its presence in Europe with the acquisition of packaging company Duropack's operations in Germany and the Czech Republic.
In a deal worth €125-million, which includes two corrugated box packaging plants and one recycled containerboard mill, Mondi aims to consolidate its European operations.
Business confidence improving
According to the South African Chamber of Commerce and Industry (Sacci), business confidence improved last month.
Releasing its latest business confidence index (BCI), Sacci said the improvement, despite events in the mining industry, reflected the resilience of South African business. Last month, the local business environment was dominated by the impact of protest activity at Lonmin's Marikana mine.
The index rose by 4,1 points, from 90,9 in July to 95 in August. It had dropped by 4 index points in July, compared to June's results. However, the BCI for August was 3,6 points lower year-on-year.
South Africa beats BRIC countries at business expansion ease
Business expansion faces fewer constraints in South Africa than in the rival high-growth BRIC economies of Brazil, Russia, India and China, according to a new survey.
The quarterly Grant Thornton International Business Report (IBR), which surveys over 12,000 listed and privately held businesses in 40 economies annually, revealed that while 35% of BRIC businesses experienced shortages in terms of the quantities of orders being placed, this was only the case for 18% of those surveyed in South Africa.
Similarly, 34% of BRIC respondents felt constrained by the prohibitive cost of finance, compared to 17% in South Africa. Some 29% of businesses in the BRIC nations cited the shortage of access to long-term finance as a barrier to growth compared to 13% in South Africa.
Globally, 22% of business executives experienced difficulty in accessing long-term financing and high costs of finance.
South Africa most competitive in sub-Saharan Africa
South Africa remains the most competitive economy in sub-Saharan Africa, according to the recently released World Economic Forum's (WEF's) Global Competitiveness Report 2012/13.
According to the WEF: "South Africa is ranked 52nd this year, remaining the highest-ranked country in sub-Saharan Africa and the third-placed among the BRICS economies". South Africa ranked 50th in the 2011/12 report.
The country benefits from the large size of its economy, particularly by regional standards, the WEF said. It ranks 25th out of 144 economies in the world in terms of market size.
New fund to help young South African innovators
Young South African entrepreneurs now have access to funding and assistance through the Youth Technology Innovation Fund, which was launched by the Technology Innovation Agency (TIA).
The TIA was formed in 2008 through the merging of seven entities of the Department of Science and Technology, which were tasked with promoting innovation in South Africa. It uses the country's science and technology base to develop new industries, create jobs and diversify the economy in manufacturing, agriculture, biotechnology, health, mining and energy.
The fund is targeted at people between the ages of 18 and 30 years who do not already receive funding from the TIA. Calls for proposals from interested parties were published in December 2011 and to date, 13 projects have been selected to receive support from the fund.
Education
South Africa home to Africa's top two universities
South Africa is home to Africa's two top-ranked universities, including the only African university to be ranked in the top 200 in the world, according to the latest Quacquarelli Symonds (QS) World University Rankings.
The QS World University Rankings for 2012/13, rate approximately 23 500 universities worldwide. The University of Cape Town (UCT) remains Africa's top-ranked institution, rising from 156th place overall in 2011/12 to 154th in 2012/13, scoring 55,7 ranking points out of a possible 100.
The University of the Witwatersrand, based in Johannesburg, jumped up the rankings by 36 places, from position 399 to 363.
Health
New unit to address HIV, mental illness
The Lufuno Neuropsychiatric Centre was launched at Tara Hospital in Johannesburg to widen the range of care given to patients living with HIV and AIDS and mental illness.
Patients at Lufuno – which means "love" in TshiVenda – will be given comprehensive care for the management and treatment of HIV and AIDS, as well as an integrated outpatient neuropsychiatry service for clients with both mental illness and HIV.
The Deputy Minister of Health, Dr Gwen Ramokgopa said that until recently not enough attention had been paid to the issue of the concomitance of mental disorders and HIV.
Sport
European tour showpiece for Durban
South Africa will host the third edition of the Volvo Golf Champions, the European tour's "Tournament of Champions", at the Durban Country Club in KwaZulu-Natal. It will take place from 10 to 13 January 2013, and will feature the biggest prize purse on the African continent.
The Durban Country Club was recently voted one of the top 100 golf courses in the world by Golf magazine in the United States of America.