---
10 August 2012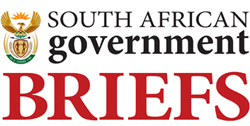 32nd Ordinary Summit of the Southern African Development Community  (SADC) Heads of State and Government

President Jacob Zuma will lead a delegation to the 32nd Ordinary Summit of the SADC Heads of State and Government in Maputo, Mozambique from 17 to 18 August 2012. This year's summit marks the 20th anniversary of the historic signing of the SADC Treaty and Declaration which led to the creation of this regional bloc.
South Africa's future prosperity is linked to the future of the African continent and that of its neighbours in Southern Africa. A strong and unified SADC is critical to address regional developmental challenges such as unemployment, food security, poverty and underdevelopment.
South Africa, as a member of the SADC Organ Troika and 2011/12 chair, coordinated and participated in several election support and de-mining programmes, disaster management operations, fighting piracy and regional defence training and capacity building. As the outgoing chair of the SADC Organ on Politics, Defence and Security Cooperation, it will hand over the position to the United Republic of Tanzania. South Africa remains part of the security organ's troika.
South Africa will continue to utilise its concurrent membership of the United Nations Security Council (UNSC), African Union Peace and Security Council and the SADC Organ on Peace and Security, to align the work of the UNSC and regional bodies to facilitate more effective conflict resolution in the region.
The 15-nation regional bloc comprises Angola, South Africa, Botswana, Namibia, Tanzania, the Democratic Republic of Congo (DRC), Mauritius, Seychelles, Malawi, Swaziland, Lesotho, Zimbabwe, Madagascar, Mozambique and Zambia. Madagascar is currently suspended pending the restoration of constitutional and democratic order in the country.
The SADC comprises 257.7 million citizens and a Gross Domestic Product (GDP) of $471 118 billion. The regional body's vision is that of "a common future, a future within a regional community that will ensure economic well-being, improvement of the standards of living and quality of life, freedom and social justice and peace and security for the people of Southern Africa".
Key Messages
Supporting Statements

SADC remains the most important forum through which our common concerns in the southern African region can be addressed.

The Southern African Development Community (SADC) is an inter-governmental organisation. Its goal is to further socio-economic cooperation and integration as well as political and security cooperation among 15 southern African states. It complements the role of the African Union (AU).
The SADC Common Agenda is based on various principles, such as development orientation; subsidiarity; market integration and development; facilitation and promotion of trade and investment and variable geometry (which allows for asymmetrical trade liberalisation based on the level of economic development in each country)..
The Summit is also scheduled to discuss the Regional Infrastructure Development Master Plan (RIDMP). If endorsed, this 15-year plan will guide development in key sectors such as energy, transport  (including maritime corridors), information and communications technology, tourism and water.

Consistent and long-term economic and social policies remain a priority for the region.

SADC member states are committed to the realisation of a sustainable socio-economic development path. This is facilitated by the frameworks for SADC regional integration: the Regional Indicative Strategic Development Plan (RISDP) and the Strategic Indicative Plan for the Organ (SIPO).
The RISDP and SIPO will assist the region to create a promising future and stability, peace, security, democracy, prosperity and equity. Member states, through SADC National Committees, will be key implementers of these plans.
The RISDP points out the region's priority intervention areas and maps out general goals and targets for the next fifteen years. The goals include trade, economic liberalisation and development, infrastructure support for regional integration, sustainable food security and human and social development.
Further the RISDP identifies cross-sectoral intervention areas, including combating the HIV and AIDS pandemic, promoting gender equality and development, science and technology, information and communication technologies, environment and sustainable development, as well as private sector development.
The RISDP also emphasises that good political, economic and corporate governance are prerequisites for sustainable socio-economic development.
To sustain the progress made by the SADC states towards equal representation of women in political and decision-making positions. We encourage all member states to develop strategies towards the achievement of the 50/50 gender parity by 2015. 

Integrated SADC infrastructure will accelerate investment and trade in the region.

The RIDMP as the region's first comprehensive infrastructure master plan will lead future cooperation and planning of regional infrastructure development.
Infrastructure development is essential for attracting investment into SADC, creating market access, improving competitiveness and promoting intra-and inter-regional trade as well as Foreign Direct Investment (FDI).
The RIDMP will guide SADC's implementation of coordinated, integrated, trans-boundary infrastructure networks in the six priority sectors of energy, transport, tourism, information technology, meteorology and water.
The identified priority infrastructure projects will be implemented at a cost of approximately US $500 billion with transport, energy and water taking the major share of the funding.
To attract potential investors, a RIDMP infrastructure investment conference will be held early in 2013 with road shows planned to Asia, Europe and the United States.
The RIDMP is in line with the AU's Programme for Infrastructure Development of Africa (PIDA) and will contribute towards the proposed tripartite Free Trade Area made up of SADC, the Common Market for Eastern and Southern Africa (COMESA) and the East African Community (EAC).

Africa's Trilateral Free Trade Areas (T-FTAs) will boost the continent's competitiveness.

Through the consolidation of the FTAs of SADC, EAC and COMESA, we will build and sustain more diverse markets.
A single FTA will open borders to approximately half of the continent with a combined population of approximately 700 million people and a gross domestic product of US $875 billion from 26 countries.
The free movement of goods and services between the three regions signals a major step towards the economic well-being and growth on the continent.
The T-FTA will allow African member countries to trade without import quotas, tariffs and on better terms. Negotiations to establish the T-FTA are well underway with operationalisation aimed at 2017.
South Africa is proud to lead the New Partnership for Africa's Development (Nepad) High Level Sub-Committee on Infrastructure whose primary objective is to contribute towards intra-Africa trade through the construction of road and rail infrastructure in the North-South Corridor which includes the SADC, EAC and COMESA regions.
We are already benefiting from the SADC Free Trade Areas with producers and consumers not paying import duty on an estimated 85 per cent of all trade on goods between participating member states.

A peaceful region is a prerequisite for investment, regional integration and economic growth. 

The SADC region continues to take critical steps towards a peaceful region – successful elections were held in the last year in Lesotho, Zambia and the Democratic Republic of Congo (DRC).
South Africa commends political parties in Zimbabwe for their cooperation in implementing the Global Political Agreement (GPA) and calls on the relevant parties to finalise the Constitution-making process and thereafter subject it to a referendum.
South Africa is concerned about the deteriorating security situation in the eastern DRC. We remain committed to assisting the DRC in its efforts to consolidate democracy and overcome challenges of post-conflict reconstruction and development.
We applaud the parties in Madagascar for making significant progress in the implementation of the SADC-endorsed Roadmap on Madagascar. We call on all stakeholders to fully implement this Roadmap to create an enabling environment for holding credible, free and fair elections.
South Africa will continue to engage the authorities of Swaziland towards the resolution of their domestic challenges.
South Africa calls on political parties in Angola to commit to peaceful and fair elections on 31 August 2012.

Tourism Month
Tourism Month is celebrated annually during the month of September, providing the platform for a sustained focus on the importance of the tourism industry to South Africa's economy.
South Africa has adopted the United Nations World Travel Organisation (UNWTO) theme for World Tourism Day (27 September) – Tourism and Sustainable Energy: Powering Sustainable Development.
Responsible and sustainable tourism has been identified as the most appropriate (and important) concepts and guiding principles for tourism development in the country. South Africa was also the first country in the world to include responsible tourism as a key pillar of its national tourism policy.
Tourism Month 2012 will focus intensely on encouraging South Africans to travel within their own country and to get a better understanding of the affordable and exciting attractions available to them on their own doorstep.
This focus on affordable, accessible packages geared to the identified domestic tourism segments, forms the basis of the campaign. The campaign promises: "Whatever you are looking for, it's here, right on your doorstep in South Africa".
The It's Here, Vaya Mzansi campaign also leverages South Africa's desirability globally as a leisure destination and encourages South Africans to enjoy all the benefits and experiences of this world-class destination on their doorstep.
Tourism Month is aimed at encouraging more people to embark on leisure activities and, in so doing, to increase the number of domestic holiday trips and tourism spend in all nine provinces, while contributing to a critical sector of the country's economy.
The strategic objectives of Tourism Month include:
entrenching a culture of domestic tourism through strategic activities designed to engage South Africans to travel their own country
raising awareness of travel and tourism within the country with focus on the less visited local destinations and to promote geographic spread
celebrating and generating awareness of the enormous contribution domestic tourism contributes to the economy and to job creation
showcasing the Eastern Cape as an exciting and affordable holiday destination and to get people to travel to the province more often.
Key Messages
Supporting Statements

'GO! Be a tourist in your own country!'

Being a tourist in South Africa enriches, excites, stimulates and gives you time to reconnect with family and friends. It's an emotional benefit and an investment in self.
It gives South Africans the opportunity to explore a destination that millions the world over dream of coming to – and it's right here on your doorstep. It's a place for extended holiday breaks or for short day trips
South African Tourism encourages the trade to take domestic tourism seriously; to target products, experiences and marketing campaigns at domestic tourists and to creatively manage products and services to meet the specific consumer needs of domestic tourists.
The It's Here, Vaya Mzansi campaign is an industry-wide campaign that relies on collaboration and partnership from the wider industry for success and to grow domestic leisure travel to meet targets.

Vaya Mzansi : It's Here.

The campaign website: www.vayamzansi.co.za, offers more than 100 special offers and leisure deals to domestic tourists. They include experiences across South Africa that offer excellent value for money.
South African Tourism has partnered with more than 50 tourism companies in South Africa to create discount vouchers ranging from tour-operator services, accommodation and experiences including wine-tasting, canopy tours and hiking. 30 000 of these discount vouchers will be distributed at the Getaway show taking place at the Coca-Cola Dome in Northgate. These vouchers are only redeemable during Tourism Month (1 to 30 September 2012).
South Africans are warm, open, friendly, genuine, and hospitable. Experience this when you take a trip and give it to others when they visit your home town.

Sustainable and responsible tourism policies are an expression of our tourism policy.

Domestic tourism is an essential contributor to the growth of tourism economies.

The Domestic Tourism Strategy launched this year aims to provide more affordable and accessible tourism experiences for the domestic market.
The strategy is supported by the slogan: "What you are looking for its here in South Africa". This is intended to increase domestic tourism's contribution to 60%, of the overall tourism sector contribution to the GDP, by 2020.
The strategy also addresses issues of geographic spread and seasonality, to increase the number of first-time domestic holiday travellers, the number of leisure travellers as well as the number of domestic holiday trips from 4 million in 2009 to 9 million in 2020.

Natural environment acts as a primary attraction for visitors.

In further growing our country as a destination of choice, the Department of Tourism has developed the Culture and Heritage as well as the Rural Tourism strategies.
Culture and Heritage products are the fastest emerging competitive niché products in the domestic and international markets.
South Africa's competitiveness improved from 66th to 55th out of 139 countries that are rich and natural and cultural resources (Source: 2011 World Tourism Index)
Sustainable development will be achieved if the beneficiaries or people, whose land, culture and natural resources are used for tourism, benefit from such use in a meaningful way.
The Rural Tourism Strategy is intended to address government's objectives of job creation and people development as many tourist attractions are based in rural areas.

Energy is key for the competitiveness and sustainability of the tourism sector.

The Tourism Greening and Climate Change programme initiated  by the Department of Tourism aims to promote efficient use of natural resources.
The department in partnership with Eskom, the departments of Environmental Affairs and of Water Affairs, conducted resource efficiency and tourism greening workshops in the 2011/12 financial year. The aim of these workshops was to educate and create awareness of resource efficiency within the tourism sector.
The dti, together with stakeholders in the sector also developed a National Tourism and Climate Change Response Programme and Action Plan to ensure that the tourism sector responds effectively to the challenge of climate change.
The reduction of greenhouse gas emissions through the implementation of energy efficiency measures is a major focus of the sector's Climate Change Response Programme. A brochure on tourism and climate change has been developed to create awareness for industry role players.
The National Minimum Standards for Responsible Tourism also supports the implementation of energy efficiency by tourism establishments through its environmental criteria.
Highlights
South Africa's Chad le Clos added to his growing stature in the world of swimming at the London Olympic Games when he won a silver medal in the 100-metre butterfly event.  The rowing team (Sizwe Ndlovu, Matthew Brittain, John Smith and James Thompson) won a third gold medal for the country. Bridgitte Hartely contributed to Team SA's medals when she won bronze in the Canoe Sprint (Women's kayak single - K1 500m).
Oscar Pistorius made history as the first double amputee to participate in a track event at the Olympic Games. Pistorius, bowed out of the 400m in the semi-finals after finishing second in his heat.
Sports and Events Tourism Exchange Conference
A number of high-profile local and international speakers are lined up for the 2012 Sports and Events Tourism Exchange (SETE) Conference, which takes place at the International Convention Centre in Durban from 12 to 14 September. The conference will provide a platform for the exchanging of ideas aimed at enhancing the sport, tourism and event industries in South Africa.
The conference will run alongside the second edition of the SETE exhibition which itself will feature an estimated 100 exhibitors as well as over 60 international buyers.
Cycling
Cherise Stander made history when she raced to victory on the first stage of the women's version of the Tour de France, the Route de France. It was the first time that a South African woman had won a stage of an international 2.1 graded event, the highest grade, in Europe.
National heritage
Nelson Mandela sculpture
President Jacob Zuma has unveiled a sculpture of former President Nelson Mandela in Howick where the latter was arrested in 1962. President Zuma said the arrest of Madiba in Howick had automatically turned the town into a heritage site and that it would help to raise awareness about the historic injustice meted out by the racist apartheid regimé. The creation of the memorial site would also promote tourism and job creation.
Environmental affairs
Rhino poaching
A national campaign to raise funds for South Africa's rhinos by asking 'ordinary South Africans to do something extraordinary' raised R300, 000.
The event took the campaign's fundraising tally a step closer to the R10million goal, with three other Skydive for Rhinos events still to take place around the country. Close on R4 million has been raised by participants, the business community, schools, shopping centres and public donations to the African Conservation Trust's Rhino Fund.  
Economy
Solar-powered energy
South African entrepreneur, Peter Graham, launched a solar-powered connection centre in the Thusong Youth Centre in Alexandra township recently. The custom-designed connection centre is an integrated, self-contained, mobile, solar-powered container, which will provide 100% off GRID power for multiple and simultaneous internet user access, transforming township communities.
Some of the features and benefits of this social investment project include educational upliftment and sustainable job creation, while at the same time providing for the creation of monthly recurring revenue generated from the sale of products and services processed through Easy Pay kiosks (prepaid airtime, prepaid electricity, EFTs). Other sources of anticipated revenue include income from advertising and from other facilities offered, such as cellphone- charging, photocopying, scanning and faxing.
Development and support of small farmers
A new partnership between the Department of Agriculture, Forestry and Fisheries (DAFF), non-governmental organisation, TechnoServe SA and retailer Massmart will create jobs and provide support for smallholder farmers, particularly women farmers, in poor communities.
The pilot project, the first of several to be rolled out across the country, is in line with Massmart's commitment to develop local suppliers and the DAFF's commitment to creating food security and empowering smallholder farmers.
Investment project in Hammanskraal
A R500-million investment project has been launched in Babelegi, Hammanskraal, creating over 130 permanent jobs. The two new production sites of Nestlé in Babelegi include the construction of a 16 000-square metre factory. The Babelegi investment alone has created over 300 indirect jobs over the 20-month construction phase.
Growth in vehicle sales
According to the National Association of Automobile Manufacturers of South Africa, vehicle sales in the country showed solid gains in July, growing 18.3% year-on-year to 54 067 vehicles. The total domestic sales for the seven months of 2012 were also 11.6% ahead of the same period in 2011.
International relations
South Africa's relations with the United States of America
United States (US) Secretary of State Hillary Rodham-Clinton undertook a four-day official visit to South Africa to consolidate existing bilateral political and economic relations.
The inaugural South Africa-United States business summit took place on 7 August and called for enhanced economic cooperation between the two countries. Public Enterprises Minister, Malusi Gigaba, speaking at the summit in Johannesburg called on the US to invest in South Africa as it embarked on a State-led infrastructure drive that would transform the country's economic landscape.
On the sidelines of the South Africa-United States business summit, the chairman and president of the US Export-Import Bank announced an offer of US $2-billion in loans to South Africa to fund renewable energy projects involving US firms.