---
3 August 2012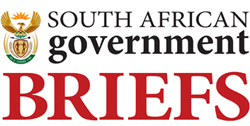 State Visit to Jamaica
From 4 to 6 August 2012, President Jacob Zuma, accompanied by Cabinet ministers and senior government officials will undertake a State Visit to Jamaica at the invitation of Prime Minister Portia Simpson Miller.
As part of the visit, the President will also attend the 50th anniversary celebrations of Jamaica's independence. The President's visit forms part of the year-long celebrations in Jamaica to commemorate this milestone in that country's history.
The objective of the State Visit is to enhance bilateral relations, recognise the role Jamaica played during South Africa's struggle for emancipation and to celebrate Jamaica's achievements as an independent and stable constitutional parliamentary democracy.
The President will also pay courtesy calls on the Governor-General of Jamaica, the Most Honourable Sir Patrick Allen, and the Leader of the Opposition, Mr Andrew Holness.
Key Messages
Supporting Statements

South Africa's relations with Jamaica are an expression of our foreign policy.

South Africa's unique approach to global issues has found expression in the concept of Ubuntu, which informs our particular approach to diplomacy and shapes our vision of a better world for all.
This philosophy translates into an international relations approach that respects all nations, people and cultures as it is in our national interest to promote and support the positive development of others.
South Africa accords central importance to working with countries of the south to address our shared challenges of underdevelopment and to promote global equity and social justice.
South Africa's foreign policy recognises that countries are interdependent and promotes cooperation over competition and collaboration over confrontation. It is within this context that we are committed to the development of partnerships around the world with countries like Jamaica.

South Africa remains committed to strengthening relations with Jamaica for the mutual growth and development of both countries.

Jamaica's main economic activities are tourism, agriculture and bauxite mining. The country has an annual growth rate of over 2% and a gross domestic product of United States (US) $9,86 billion.
Jamaica is rich in the following natural resources: bauxite, gypsum, limestone, marble, sand and silica.
Total exports from South Africa to Jamaica for the period January to May 2012 stood at R9 819 782. Total imports to South Africa from Jamaica for the same period stood at R708 993.
Jamaica and South Africa signed an Agreement for Cooperation in the fields of arts and culture in 2009, which facilitates the exchange of knowledge, experience and achievements between both countries to advance bilateral cooperation. 
The Agreement on Scientific and Technical Cooperation has been finalised and will be signed during the State Visit.

South African enjoys strong historical and diplomatic ties with Jamaica.

Relations between South Africa and Jamaica can be traced back to the anti-apartheid struggle when Jamaica consistently and unequivocally opposed apartheid and supported all United Nations (UN) decisions aimed at its elimination.
As a strong opponent of apartheid Jamaica became the first country to declare a trade embargo against South Africa as early as 1957.
The historical and cultural ties between Africa and the countries of the Caribbean and the common challenges and experiences of slavery, colonialism and subjugation continue to bind us.
Jamaica and South Africa established diplomatic relations on 9 September 1994, which led to the opening of the Jamaican High Commission in Pretoria in October 2006.
The Jamaican Government has waived visa requirements for all South African passport holders and regular holders of Jamaican passports may enter South Africa for a period of up to 90 days without a visa.
The formation of the Jamaica South Africa Friendship Association (Jasafa) in 2004 has strengthened people-to-people, cultural, educational and business relationships between Jamaica and South Africa.

Relations between South Africa and Jamaica are advancing the African Agenda and strengthening relations between Africa and its diaspora.

The State Visit by President Zuma to Jamaica supports one of South Africa's key foreign policy objectives, which is our determination to consolidate the African Agenda and strengthen Pan-African solidarity.
The Global African Diaspora Summit held in Sandton in May 2012, resolved to advance, among other things, the need for Africa and her diaspora to work together towards achieving the objectives of the African Union (AU).
The Diaspora Summit also resolved to encourage the AU and the Caribbean Community and Common Market to create a conducive environment for the member states of the African Diaspora to invest, work and travel on the African continent and the Caribbean.
Planned areas of cooperation include education, health, culture and environmental issues. These are some of the vital areas where Africa and her diaspora could build concrete relations to bring the AU's vision to fruition.
Highlights
Sport and recreation
Olympic Games 2012
Cameron van der Burgh won South Africa's first gold medal for the 100 m breaststroke with a world record time of 58,46 seconds. Chad le Clos won the second gold medal for the 200 m butterfly final.
Cricket and golf
The South African cricket team scored one of its finest wins in the first test against England. Batsman, Hashim Amla, notched up the highest score achieved by any South African batsman in a test match.
Golfer Ernie Els won the British Open Championship. It was Els's fourth major championship, following his wins in the 1994 and 1997 US Open and the 2002 British Open.
Tourism
South Africa secures 200 conferences
The Minister of Tourism, Mr Marthinus van Schalkwyk announced that South Africa has secured more than 200 international conferences for the next five years. This is estimated to attract 300 000 delegates and provide an economic boost of more than R1,6 million for the economy. The Minister also added that the Department of Tourism has set a target of 15 million international tourist arrivals by 2020.
South African rondawels in China
A new premier eco-resort valued at 250 million Chinese yuan, which was opened by South African Grant Horsfield near Shanghai has swept up eight awards and received coverage in publications such as Time Magazine and Vogue. It is fast becoming the most sought-after retreat for wealthy Chinese.
Economy
United Kingdom outsourcing giant buys into South Africa
British outsourcing giant, Capita PLC, has entered the sub-Saharan African market through the acquisition of South African contact centre solutions business, Full Circle. According to Capita, the acquisition would see it investing R500 million in South Africa over the next three years.
One million tax returns in record time
The South African Revenue Service (Sars) has reached the one million mark for personal income tax return submissions – just 22 days after the 2012 tax season opened on 1 July. Last year, it took five weeks to reach the same milestone. According to the spokesperson, Adrian Lackay, "The higher rate of submissions and much faster turn-around times in processing tax returns has enabled Sars to pay R3,07 billion in refunds to 501 096 taxpayers over the past 22 days."